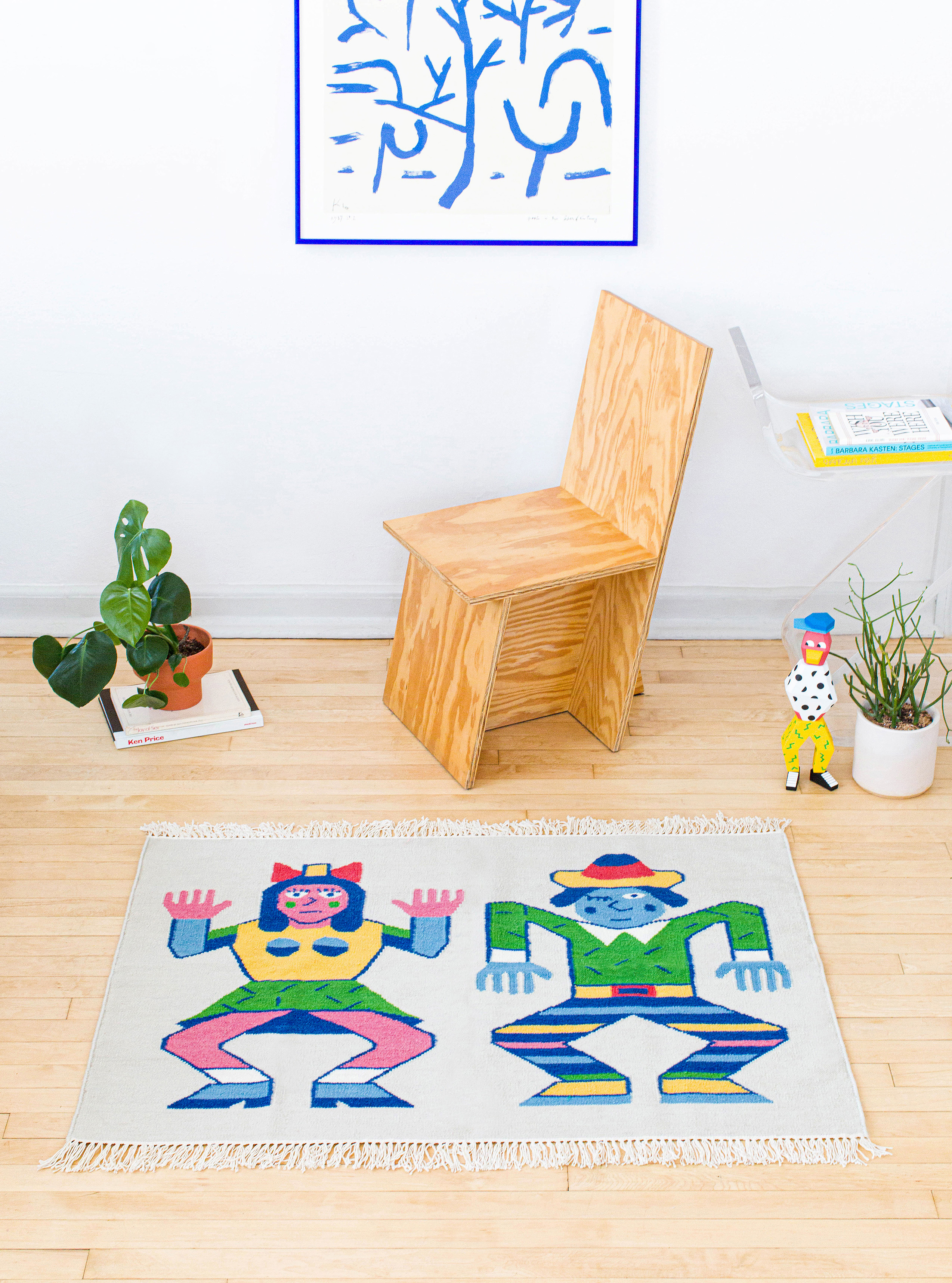 Together Apart
Handwoven kilim rug
Made with
Case Studyo
---
Details
Edition of 50
90×120 cm / 35×47″
Custom made screen printed box
Signed & numbered certificate by Andy Rementer
---
Together Apart
is the latest collaboration between artist Andy Rementer (USA) and Case Studyo (Belgium). This colorful and playful handwoven kilim rug is produced in an edition of 50. The rug shows a couple that at first glance appear to be dancing. The expressions and awkwardness of their movements imply, however, an emotional distance between the two.
Together Apart
is rementer's first home textile piece.
Each handwoven rug is unique resulting in subtle variations from piece to piece. It comes in a screen printed box with a certificate of authenticity signed by the artist.
The previous
people blocks
collaborations by Rementer and Case Studyo have made international waves. They have been featured on taste-making blogs such as Cool Hunting, Hypebeast, It's Nice That, and in publications like the highly collectible
All Gone Book
and most recently
Figure it Out
published by Victionary.
---
SOLD OUT