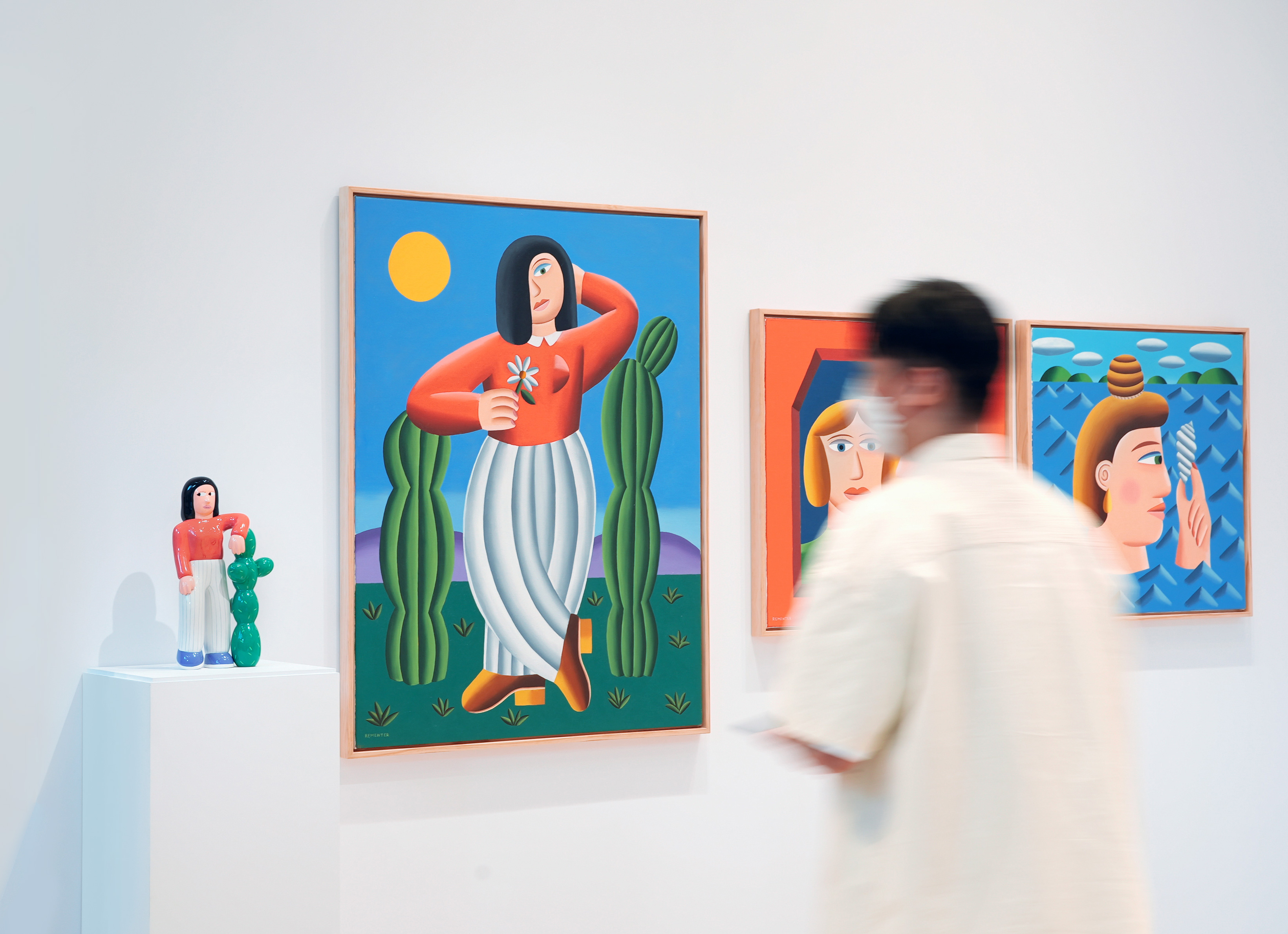 DECODING, Installation



Desert Thoughts, 2022, Oil on linen, 36x48in
Happy Hour, 2022, Oil on linen, 32x32in



Happy Hour is a painting that continues a theme of characters from a window. I like the framing device of a window, and it also suggests being pulled into a private moment.

Happy Hour, detail





Coffee Break, 2022, Oil on linen, 48x48in




Coffee Break is about interaction and harmony of characters in a space. They are surrounded by everyday objects carefully placed into an interior setting.

Chair with Palm, 2022, Oil on linen, 12x16in







DECODING, Group Exhibtion

VINS Gallery
Taipei, Taiwan

Inquiries:
contact (at) vtsstoys.com